The FIFA world cup is considered the best show on earth by the west! But for the east, it is ICC Cricket World Cup. Cricket teams from 10 countries are gearing up for the 45-day blockbuster event starting 30 May to 14 July 2019.
The 12th edition of the event- Cricket World Cup is being hosted by England and Wales.
The tournament format(s): Round-robin- A single group of 10 teams, with each team playing the other nine once.
Knockout- The top four at the end of the group matches will be playing be the semi-finals.
We Indians, regard the ICC Cricket World Cup as a major festival. So buckle up, take out your "bleed blue" jerseys and cheer for the boys! Now such a big party can only be enjoyed to the fullest in big screens with friends all around shouting at the top of our lungs- India! India! India! India!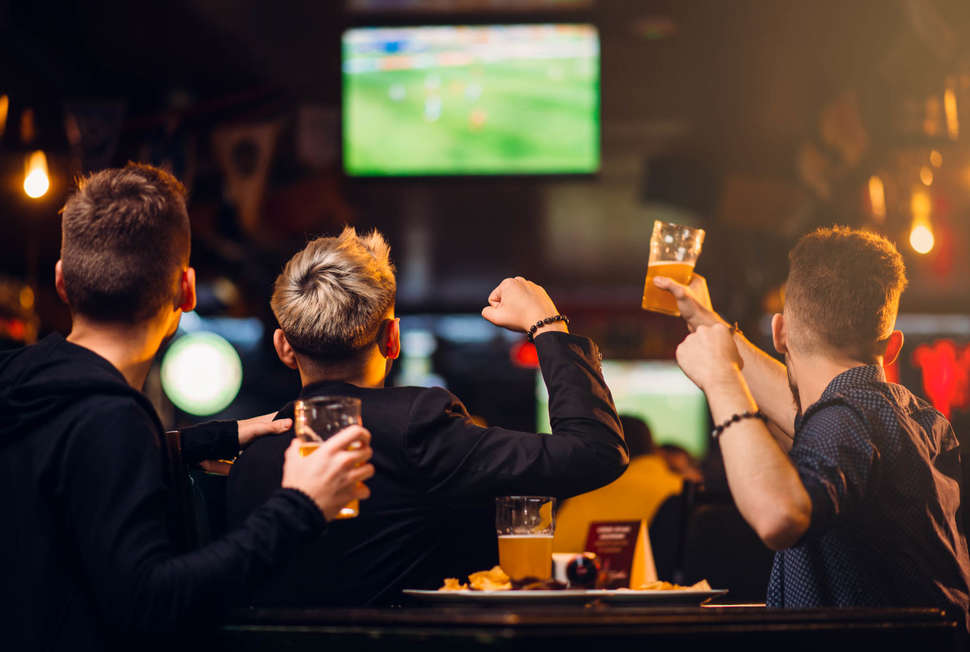 To ease your search for the best places to watch ICC World Cup Live Screening in Hyderabad, here is a complete guide:
1. Mustang Terrace Lounge
The Chillest place in Gachibowli, Mustang Terrace Lounge is a place to enjoy exotic food with the stars looking over. Watching the world cup in the open air has its own flavour and excitement.
Location: Gachibowli, Hyderabad
Cuisine: Italian, Chinese, North Indian
Cost for Two: Rs. 1300
Must-Try: Bull Frog, Greek Pizza, Stuffed Mushrooms, Gajar ka Halwa
Contact: 040 33165210
2. Amnesia Lounge bar, Hyderabad
A vibrant nightlife with a private dining area which also serves pizza! This place has everything for an exhilarating cricket experience with big screens and big cheer ups!
Location: Jubilee Hills, Hyderabad
Cuisine: Continental, Italian, Indian
Cost for Two: Rs. 1300
Must-Try: Amnesia Sour, Continental Platter, Peri Peri Chicken Wings, Boozy Butterscotch Ice-cream
Contact: 91 94 3349 9999
3. Xtreme Sports Bar, Hyderabad
The best sports bar in the city, Xtreme Sports Bar carries a spectacular spirit of sports with it. Beer, Bean bags, pool, foosball, air hockey, delicious food and friends and the big screen is the only thing you need this ICC World Cup season and this place has it all.
Location: Hitech City, Hyderabad
Cuisine: Finger Food, North Indian,
Cost for Two: Rs. 1300
Must-Have: LIIT, Crispy Corn Chili Pepper
Contact: 040 33165701
4. Air Live, Hyderabad
There is no better place to cheer for your team with refreshing cocktails and salivating food on your table. This lounge offers a variety of cuisines from American classics to Indian murgh masala.
Location: Jubilee Hills, Hyderabad
Cuisine: Asian, Indian, American
Cost for Two: Rs. 1500
Must-Try: Malai Broccoli, Tai Pai Chicken
Contact: +91 40 3316 5040
5. Rush Sports Café & Bar, Hyderabad
Larger than life bowling alley and gaming zone on top of the world-class bar and out of this world food course. Cheer for your team with your gang chilling all together at one spot.
Location: Madhapur, Hyderabad
Cuisine: North Indian, Italian, Chinese, American
Cost for Two: Rs. 1400
Must-Try: Mexican Colada, Methi Murg
Contact: 080080 03701