The Problem
As young India is striving hard to make a name for themselves, most people are moving out of their homes into bigger cities where they can have more access to resources, have a quality education, good health care, and employment opportunities at their will!
Following a domino effect, this urban migration of people has created a huge and unending demand for accommodations like PG, Hostels, apartments, rentals & co-living, etc. However, in a country with a billion and more souls, this dynamic demand for housing is hardly met and has been the most unregulated sector. Even if some people get to find living spaces, most of them lack hygiene, comfort and are overpriced.
A millennial reaction to all this: Yeahhh, we know the world is a mess, where's the solution, dude?
PGO - Paying Guest Online
Here is a company trying to connect the dots between the people who are searching for a "Home, Away from Home" and the people who have unused or disorganized properties.
PGO is a new age Hostel/PGO mobile application where users can find all types of accommodations under one platform.
Users can book online, speak to the host, avail payment at the property, get flexible stay options and much more. Everything can be done at the fingertips with an assured and verified service.

Since its inception in 2018, PGO has stretched its network in 186 cities across India, adding around 6.33 lakh beds across over 13,072 properties. PGO has strongholds in four major cities - Hyderabad, Bengaluru, Chennai and Pune - as field operations are taking place.
Read more on how we are breaking the old norms of PG & Hostel hunting
Let us take a peek at the PGO Den a.k.a PGO Corporate Office, Ektha Pearl, Kothaguda, Hyderabad.
The Work Culture
PGO is a company for people who are looking to solve modern-day problems, are ready to explore their possibilities, and wants to have a balanced work-life culture.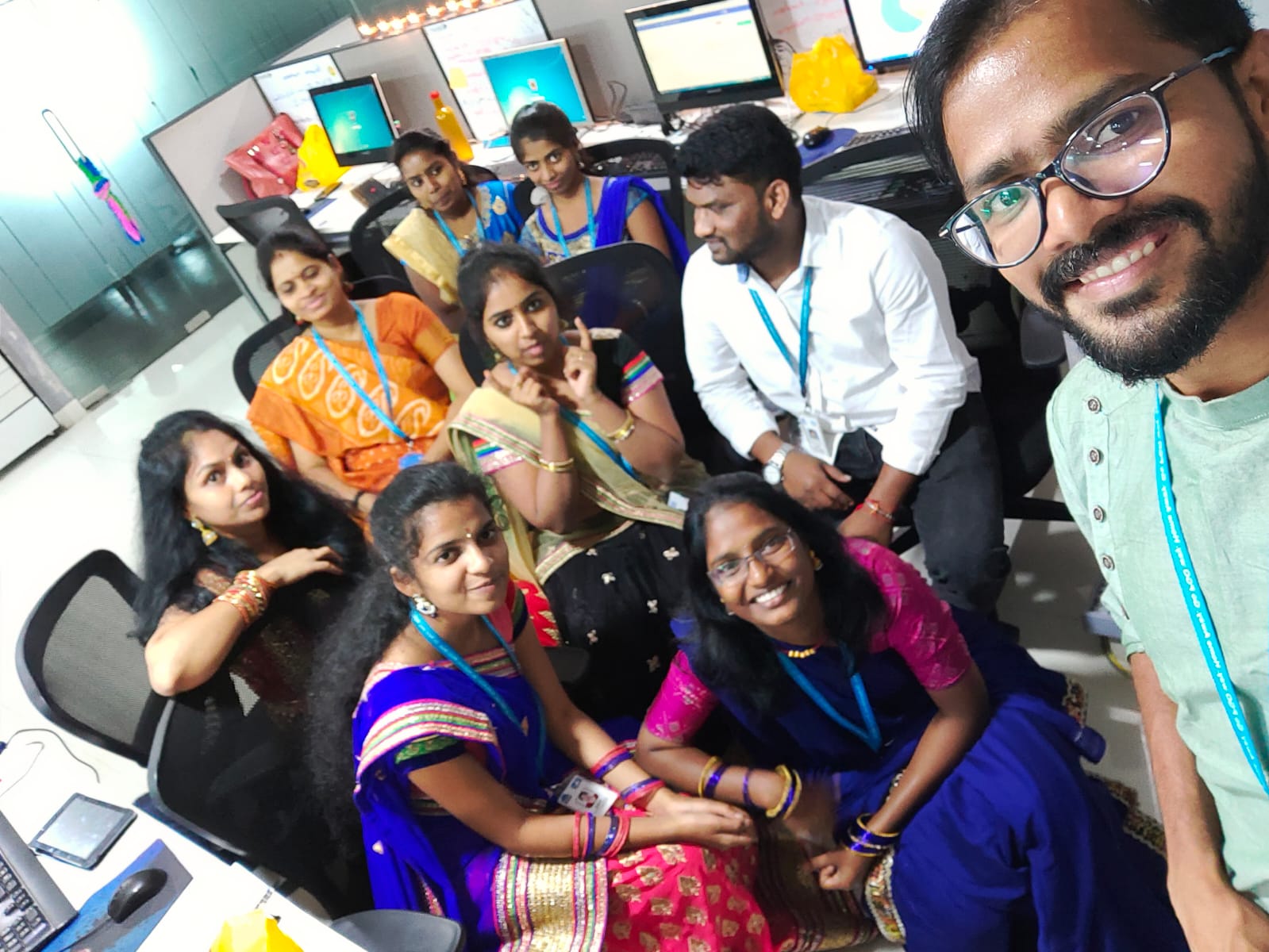 Besides, a constructive workspace, PGO provides a place where people can discuss new ideas, share cultures, and plan out their future.
We at PGO believe in proper communication between teams and often conduct interaction sessions among employees, we emphasize everyone's vision for the future of the company and their aspirations. Our management celebrates and recognizes ideas and insights from every employee and works towards its implementation if cuts out to add value to the company. We believe everyone has stories from their work experience and this can be used to reshape our decisions, beliefs, and perceptions about the work in progress and we can reinforce things accordingly for maximum output.
PGO tries to create an inclusive work environment where every employee is valued, supported and guided irrespective of gender, language, beliefs or type of job role

Work Hours: 9 AM to 5 P.M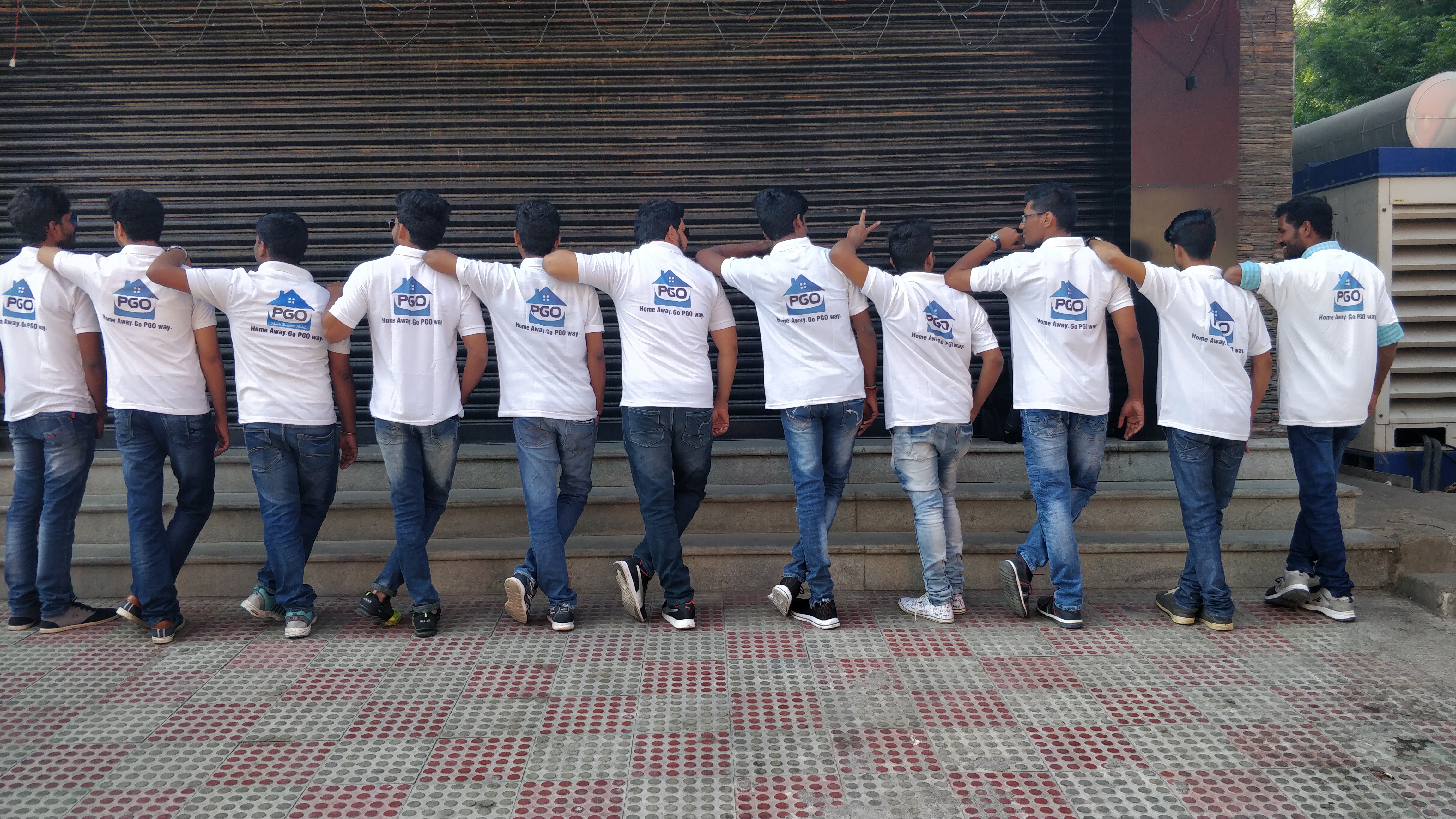 What Did The BOSS Say?
PGO believes in hiring young only. We worry less about how old our employees actually are and more about how old they feel. Our team is determined in driving our company objectives, mission and vision, we believe in the customer first; we are gogetterz, we never give up, and are confident in what we do. There may be tough times, but the difficulties which we face will make us more determined to achieve our objectives and to win against all the odds. We are PGOians! Our way is Go PGO way!
I was born in 1974. My age is 25 with 20 years of experience. My oath is PGO"
At PGO, we have a purpose – "we change the way young India is living by creating multiple verified stay options for them to choose, make sharing a habit by co-living" – We do this with heart! And we do it every day!
PGO is the first mobile app for Hostel/PG to offer online bookings and payments. Our associated payment gateways are safe, secure and easy to operate. We are widening our network of Hostels and PGs which are budget-oriented and sociable accommodation across India and start influencing the property owners to own the Security, Safety and Serenity of their guests." Our objective is to influence the percentage of daily stays at hostels and PGs as the tariffs are pocket-friendly to the common man.